KD Studio Actors Conservatory was founded in 1979 as the entertainment business began venturing outside New York and Hollywood. Since then, Dallas/Ft Worth has become the eighth largest media market in the country. There are more than 25 professional theaters in the Metroplex; there are currently four network television shows shooting (with more nearby in Austin and Shreveport); there's plenty of TV and radio commercial production. We even have one of the largest animation studios in the country—Funimation, creators of Dragon Ball Z.
Celebrating 40 years of professional training, we are dedicated to the development of acting and motion picture production technical skills and to the creation of avenues into the professional world of entertainment. Because the business of entertainment is ever-changing, our board of directors, administration, educators and instructors are continuously searching for ways to provide a strong foundation for aspiring actors and film technicians.
We believe that each student possesses unique qualities and that by employing their individual strengths, students have the opportunity to develop the skills that will enable them to realize their full potential in the entertainment field.
We provide a creative atmosphere in which actors with diverse backgrounds and skill levels can experience a variety of techniques and styles to help hone their skills through practice and discovery.
Instructors are selected by KD Conservatory on the basis of their professional experience and educational achievement. In order to ensure the highest standards of professionalism, we seek instructors from those sectors of the entertainment industry which closely relate to the subject area being taught.
Accreditations & Memberships
KD Conservatory College of Film and Dramatic Arts is accredited by the National Association of Schools of Theatre (NAST), headquartered at 11250 Roger Bacon Drive, Suite 21, Reston, Virginia 22090. The institution meets the eligibility requirements of the U.S. Department of Education in Washington, D.C. and is approved for participation in some of the Title IV programs. Financial aid is available to those who qualify who are enrolled in any of the three degree-granting programs. KD Conservatory College of Film and Dramatic Arts is approved and regulated by the Texas Higher Education Coordinating Board and Texas Workforce Commission, Career Schools and Colleges Division. KD Conservatory College of Film and Dramatic Arts is proud to be a member of the following: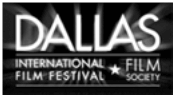 | NAME | TITLE |
| --- | --- |
| Kathy Tyner | Founder & CEO |
| Michael Schraeder | School Director & Acting Chair |
| Robert J. Castaldo | Film Chair |
| Michael Serrecchia | Musical Theatre Chair |
| Becky Harris | Business Office |
| Tonya Willis | Registrar |
| Rikki Washington | Financial Aid |
| Reis McCormick | Director of Development |
| Patrick Alexander | Equipment & Facilities Coordinator |
| Ashlyn Nichols | Student Services |
| Helen Martin | Admissions |
| Amy Jordan | Admissions |
| Will Blakey | Admissions |
| Marion Vela | Admissions |
| Letishi Gunnels | Evening & Weekend Front desk |
| Judith Head | Librarian |
The Acting Performance, Musical Theatre, and Motion Picture Production Instructors includes some of the finest professional artists working in the Dallas/Ft Worth theatre, film and television community. Our instructor's commitment to student success is a primary factor behind the popularity and success of KD Conservatory.